Work Samples
Flairr Marketing for XI Media Labs
The Flairr App is a product based around AR gaming, geolocation, and dating. The storyline focused on spies in a near future with advanced technology. The company had a team of designers working on the game itself, but Erlan was the main designer for the marketing team and focused primarily on social media graphics and video ads along with advising the team with various marketing strategies for their platforms. The company was a small start-up, and with the help of these assets, they were able to secure their sponsors, look and feel large and professional and are on track to launch successfully at the time of writing.
Displayed to the left are graphics to be displayed on their social media either after or during their launch. Below are a few of the geological ads focused on their primary demographic. Several short videos were also created featuring the same style and themes.
---
Frozen in Time Directed by Andrew Neylon


Frozen in Time is a short film made in Austin, Texas, shot in 2019 and completed in 2020. It's festival run began in late 2020 and is still in progress. Erlan's contribution includes the title cards, credits, social media content creation and marketing plans as well as on screen traditional drawings. Below are some of the social media posts, posters, and the soundtrack cover.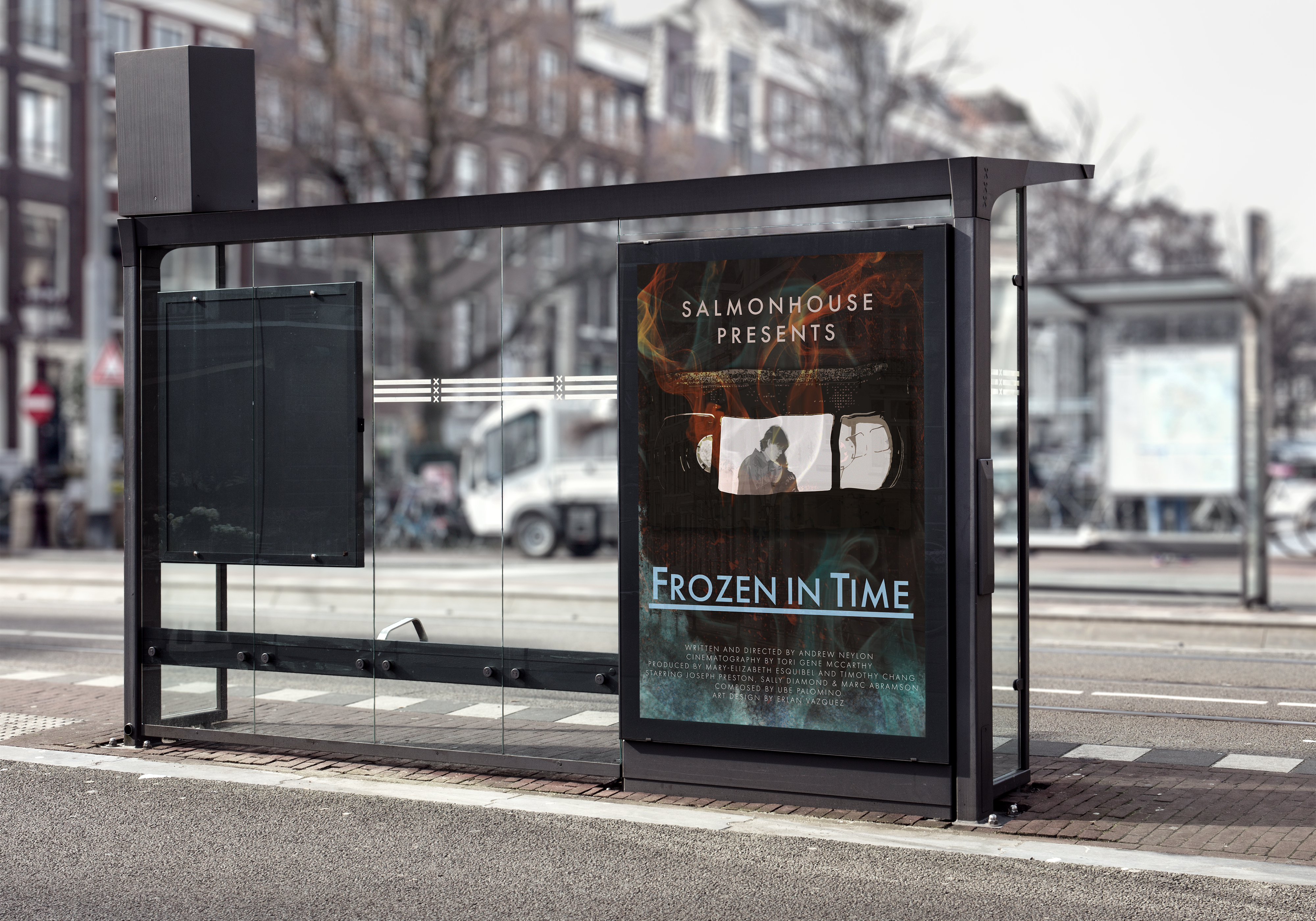 ---
SalmonHouse Website and Rebranding
SalmonHouse was rebranded in 2021 in order to match a new style and direction the Collective wanted to head in. The prompt was to introduce new colors similar to it's previous ones, a new logo and a new style with influences from brutalist and minimalist digital design. The result is displayed here as well as a comparison of the old logo and the new logo. Click the image to view the website!